Here are 8 of the Cheapest Protein Sources That Are Super Healthy!
Through recent health trends, it has become more than apparent that protein is one of the healthiest things to eat. This is due to its incredible healing and nutritious nature. This is why almost everyone- who is even a little health conscious- is on the lookout for the cheapest protein sources. I am here to tell you that, no, you don't have to empty your wallet to hit your protein intake goal for the day. There is a huge variety of equally beneficial sources of protein that are also sustainable. Before that, let's find out some protein benefits that make it so healthy for you!
Thank you for reading this post, don't forget to subscribe!
Good for building muscle
Heals muscle tears
Improves Bone Strength
Metabolism Booster
Controls Hunger
Aids in Weight Loss
Eating protein does not have to be an expensive affair. Some of the cheapest protein sources are also those which are easily available. Here are 8 of them!
8 of the Healthiest & Cheapest Protein Sources
1. Cheapest Protein Sources: Plain Yogurt
If you are looking for a versatile but tasty source of protein that also does not drain your pocket, plain yogurt or greek yogurt is your best pick! The best part of it is the number of different recipes you can add it to or different food items you can pair it with! For example, you can add it to a smoothie or milkshake, or even eat it with plain vegetables or crackers. If you are looking for higher protein content, then you should opt for greek yogurt. Unsweetened natural yogurt is even better as the lack of added sugar or preservatives makes it healthier.
2. Cheapest Protein Sources: Pumpkin Seeds
Another convenient and easy source of protein is through a variety of seeds. Along with high protein content, pumpkin seeds are jam-packed with a huge amount of other nutrients such as Vitamin E and phenolic acids. These reduce the inflammation in your body. You can eat them by themselves as a snack, add them to other recipes such as oats, or use them as a garnish!
3. Cheapest Protein Sources: Sunflower Seeds
Much like pumpkin seeds, sunflower seeds are another small but sure way to increase your daily protein intake. An ounce of pumpkin seeds contains 6 grams of protein, which is considered relatively high. Moreover, they are also rich in Vitamins and Magnesium, some essential nutrients for the well-being of our body. Like pumpkin seeds, you can consume them in a variety of manners.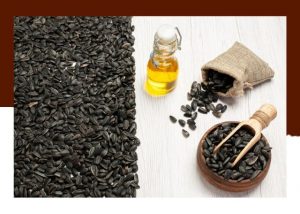 4. Cheapest Protein Sources: Cottage Cheese
Cottage cheese, which is also fondly known as paneer, is another dairy and vegetarian product that is a high source of protein. Its added benefit includes that it's particularly low in calories! It is the base ingredient of several recipes- traditional Indian ones, and otherwise. All these benefits are the main reasons why cottage cheese is a favorite amongst athletes or fitness enthusiasts, or those looking to build their bodies. Plus, this dairy product is relatively cheap, helping us gain body strength and improving metabolism rates.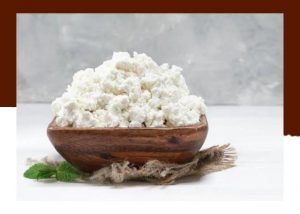 5. Cheapest Protein Sources: Oats
Oats are a food item that is easily available in grocery stores. High in protein, these are perfect for a fixed breakfast due to their gluten-free nature as well! Amongst grains, oats take the crown of being highest in the amount of protein, while also containing nutrients such as vitamins and minerals.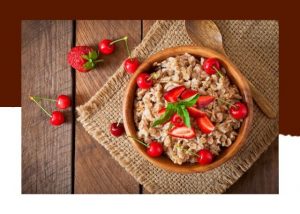 6. Cheapest Protein Sources: Edamame
Edamame, which is also known as soya, is another cheaper alternative for protein. In particular, edamame beans are an earlier version of soybeans, when they are in their pod or shelled. Both edamame and soybeans are both high in protein, comparatively cheaper, and incredibly good for your heart as well! Plus, being free of dairy, this is a great whole protein source for vegetarians and vegans as well. Whole proteins are those that contain all of the essential amino acids your body requires.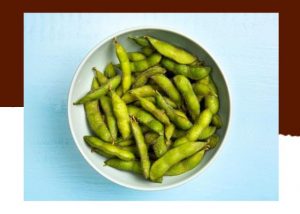 7. Cheapest Protein Sources: Lentils
Lentils, or Masoor ki Dal, are another convenient and health-packed source of protein. Plus, you can find them in grocery stores on every corner of India! Used in delicious Indian curries, lentils are a plant-based protein and also contain high levels of fiber, iron, and Vitamin B.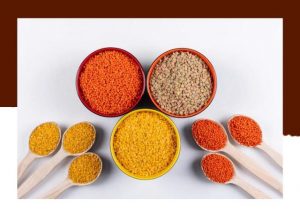 8. Cheapest Protein Sources: Amaranth
Amaranth is the Indian version of Quinoa, only 10 times cheaper! Also known as Rajgira, this grain is as high in nutrition as quinoa, but more readily available in India, at an extremely cheap rate. This tasty protein source is also gluten-free and also has other nutrients such as manganese, phosphorus, magnesium, and iron. Amaranth sweet treats with milk taste especially tasty, with double the protein!
Conclusion
Some of the cheapest protein sources are also the healthiest! You can hit your daily intake of protein at an extremely less cost if you shop at local grocery stores. But it is not just limited to physical stores, there are many cheap protein options online. For another healthy and cheap source of protein, you can check out Xinoa Bites! Energy bars that are packed with protein, these delicious bars are available in 3 flavors, and are natural with no added preservatives, artificial flavors, or sugar! Stock up on these delicious treats today!