What To Eat in Summer? Top 7 Healthy Foods to Beat the Heat!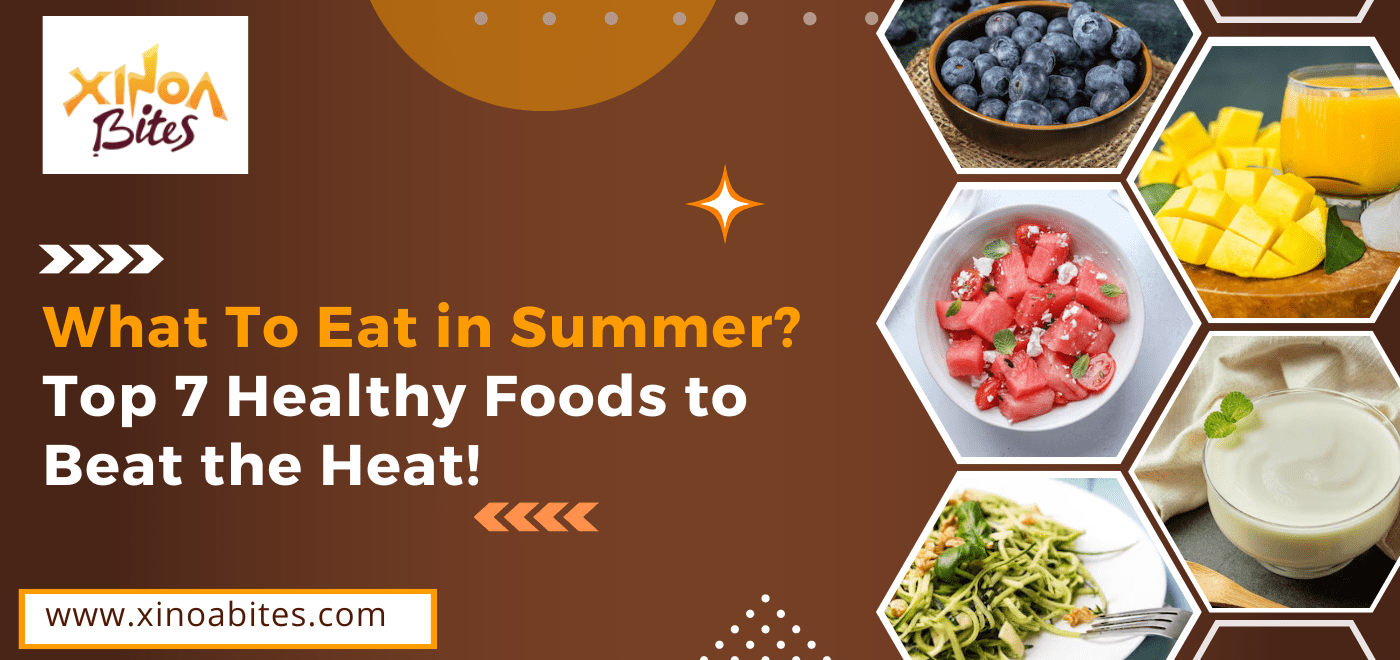 With summer right around the corner, everyone has a burning question on their mind- What to Eat in Summer? As the seasons change, so do our temperament and our bodies' reactions to the types of foods we intake. Drinking hot soups in the scorching heat would elicit a negative reaction from both your body and your tongue! But similarly, we may make some unhealthy choices due to the hot weather that may similarly affect our bodies in bad ways we may not even realize.
Thank you for reading this post, don't forget to subscribe!
Moreover, what you eat will also help you stay hydrated, fresh, and cool during a typical Indian summer. These food choices can be both healthy and tasty- and if you are looking for these, then you are at the right place! Here is what to eat in summer!
What to Eat in Summer? 7 Healthy Summer Foods To Beat the Heat
1. What to Eat in Summer? Watermelon Chaat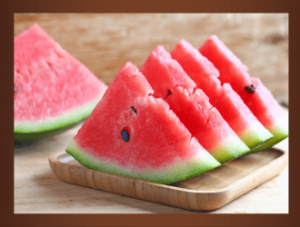 The arrival of summer means the arrival of many juicy and tasty fruits- and watermelons are the top contender! I am sure all of you regularly indulge in watermelon to keep yourself hydrated and cool down. It contains nutrients such as Vitamin A, Vitamin K, helpful antioxidants, Potassium, and Magnesium. One incredibly tasty recipe with watermelon is watermelon chaat!
The sweet flavor of watermelon with the chatpat taste of chaat masala and other nuts together all make for a mouth-watering tasty snack you can eat as a light-weight meal.
2. What to Eat in Summer? Cucumber, Spinach, & Lettuce Pasta!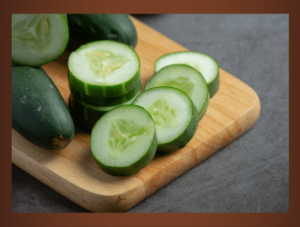 Some of the best vegetables you can consume during the summer season are cucumbers, spinach, and lettuce! Combine these 3 into a wholesome wheat pasta, you have a delicious summer meal to eat that is equal amounts healthy and tasty. First of all, cucumbers are 96% water and play a role in fulfilling the water content our body requires & keeping us hydrated.
It also acts as a body coolant and detoxifies us. On the other hand, spinach contains many nutrients and calcium and is an immunity booster while also acting as a coolant. Lettuce also provides a high hydration and controls inflammation.
3. What to Eat in Summer? Blueberries!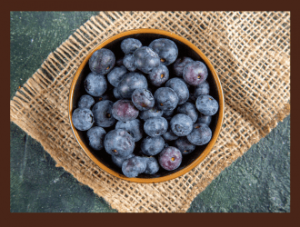 One of the best summer fruits to indulge in is blueberries! They are antioxidant in nature and also have other benefits such as contributing to improved memory, boosting immunity, and being full of fiber. These juicy berries can be eaten just as they are- or in the form of a milkshake, or smoothie bowl, or even add them on top of oats for a sweet and fresh summer breakfast!
4. What to Eat in Summer? Mangoes!
Of course, this list would not be complete without everyone's favorite fruit of the season- mangoes! There's a reason why this fruit is so popular in the summer season. It comes with plenty of boons that make it healthy for us to eat during hotter seasons. We know you don't need extra convincing to eat mangoes, but some of the amazing benefits of eating mangoes include a boost in your immunity system, better digestion & gut health, and a lowering of cholesterol.
You can eat mangoes pulped, as a milkshake, as a juice, in other desserts, or just as it is- in slices!
5. What to Eat in Summer? Curd!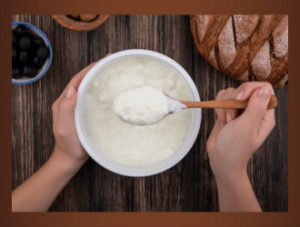 The last on our list of cooling summer foods is curd. Curd has many usages, and its plain nature helps to add it to many different recipes. Curd rice, buttermilk, lassi, and raita are some of the few variants of this summer food. Its benefits include being a coolant, aiding digestion & improving gut health, relieving anxiety & stress, and supporting bone health. Curd can also help keep heat strokes at bay!
Conclusion
Adding these foods to your summer diet will not only help you stay healthy & hydrated but will also actively increase the nutrients in your body and help your well-being in the long run. Another summer food you can add is also Xinoa Bites Bars, which are packed with nuts and other healthy ingredients- which are perfect for a dry, hot, and draining summer! Order home your favorite Xinoa Bites flavors today!